Flemish ivory sculptor
Do you think that you may own an ivory sculpture by Frans van Bossuit? We authenticate, appraise, research, issue certificates of authenticity (COA), pre-ban certificates, and provide consultations for all ivory sculptures by Frans van Bossuit.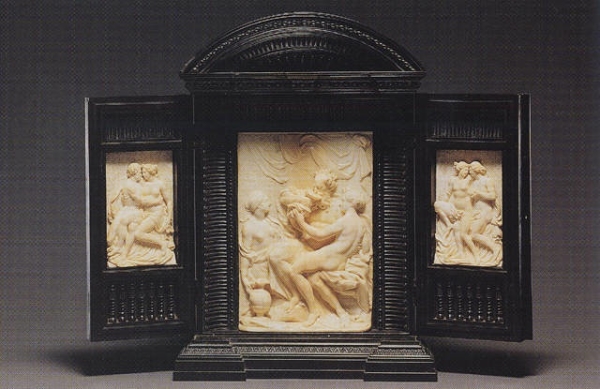 Untitled, ivory, 15 x 38 cm
The Ecstasy of Mary Magdalene, ivory, 1680
Fran van Bossuit was born in Brussels in 1635 and died in Amsterdam in 1692. Bossuit studied sculpture in Brussels and Antwerp, concentrating on carving ivory, but also working in marble and wood. In the mid 1600's he went to Italy to study the work of his Italian contemporaries and Classical art.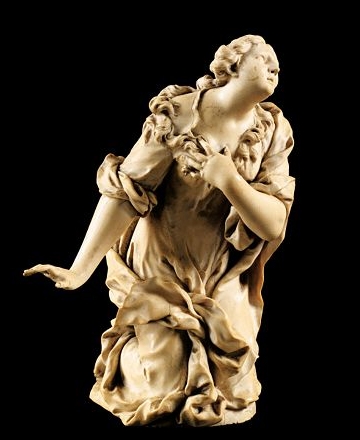 Marie Madeleine Agenouille En Ivorie, 25.5 cm
In Florence Bossuit worked with Balthazar Permoser and was associated with the Florentine academy in Rome. While in Rome Bossuit copied many antique statues and became aquainted with the Bentvueghels (birds of a feather), a group of artists from the Netherlands. It was also during this time that he became a Schildersbent (painters clique) and earned the nickname, Observer. While in Rome Bossuit was influenced by Roman sculptors such as Bernini. Two of his first ivory reliefs were found in Modena, Italy.

Mars, ca 1680, 44 cm
Around 1685, Bonaventura van Overbeek brought Bossuit to Holland where he settled in Amsterdam. In Amsterdam Bossuit became popular for his ivory reliefs and sculpted an ivory medallion portrait of the Stadholder, William III, now located in the Rijksmuseum in Amsterdam. Unlike other sculptors such as Henne, Kern, or Dobbermann, Bossuit doesn't seem to have worked for any specific court.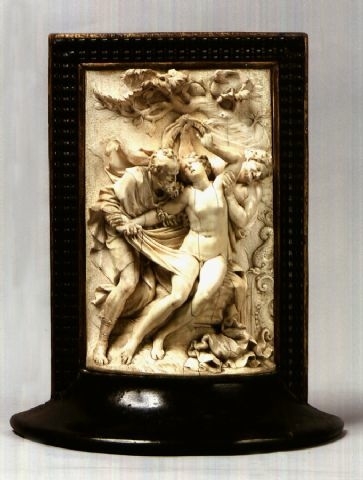 Suzanne and Two Old Men, ivory, 35 x 23 cm
Prints made of Bossuit's designs were studied by eighteenth century artists. These prints can be seen in Malthus Pool's publication, Statue's or Art's Cabinet Containing the Ivory works of that famous Statuary Francis van Bossuit, and Curiously Ingraven in Copper, According to the draught of Barant Graat. In this book, Pool describes Bossuit as a prodigy who had a free, bold way with ivory, that gave it a certain tenderness, a quality few sculptors could attain.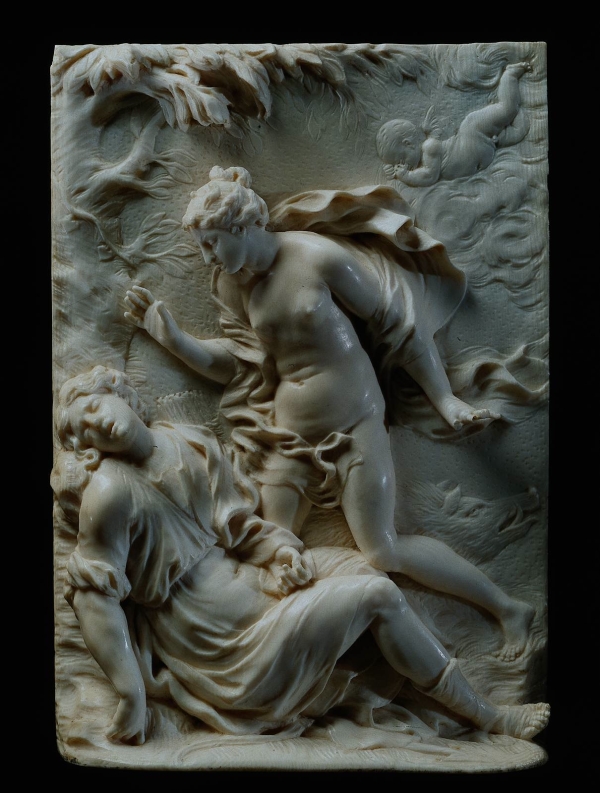 Venus and Adonis, ivory, 1675, 18.1 x 12.5 cm
Many of the works illustrated by Pool were in low relief and religious or mythical in nature. Most of these pieces were half-length reliefs of David or Cleopatra. Figures of well-known women dominate the subject matter of Bossuit's sculpture. It is suggested that Bossuit created a reworking formulae for his small-scale figures in order to keep up with continuing command for his figures. Therefore, many of his historical figures, such as Cleopatra and Judith, are similar in their poses.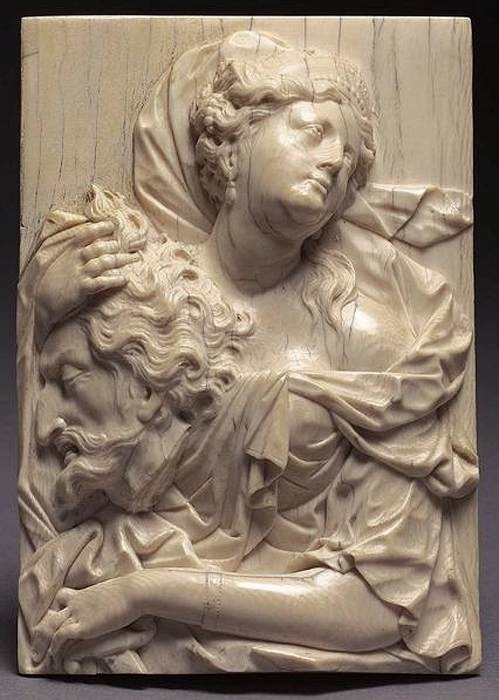 Judith with the Head of Holofernes, ivory relief, 14.7 x 10 cm
Bossuit's most popular female subject matter seems to have been that of Judith with the Head of Holofernes, and at least five different versions are attributed to him. The softness of Bossuit's gracefully carved low reliefs with quivering draperies contrast drastically with reliefs by sculptors of the same time period. Pool noted appreciatively that, "he by his Ingenious, & free manner, of manageing (sic) the Hard Ivory, Could work upon it as if it were wax."
Think you may own an ivory sculpture by Frans van Bossuit? Contact us, we are the ivory experts on Frans van Bossuit.