Victorian ivory sculptor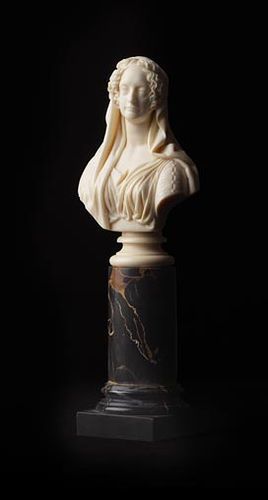 Lady Rutherfurd (miniature bust modeled after an original sculpture by John Steell). The bust measures around four inches and is mounted on a five-inch black marble column. Inscribed 'J Steell/Cheverton'.
Benjamin Cheverton was an important Victorian sculptor, entrepreneur and engineer. Cheverton is most known for his 1836 invention, the Cheverton Reducing Machine. Cheverton's machine perfected James Watt's earlier version, which miniaturized full-scale sculptures. Cheverton's version was the first to become available for public, commercial use.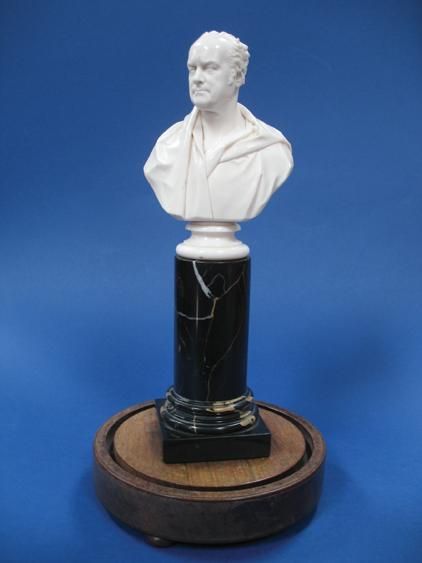 Ivory Bust. Inscribed Sir John Nichol, Judge of the Arches and Prerogative Courts of Canterbury and of the High Court of Admiralty, 1834, F. Chantry Sculptor, Cheverton 1836. H 10.5 inches.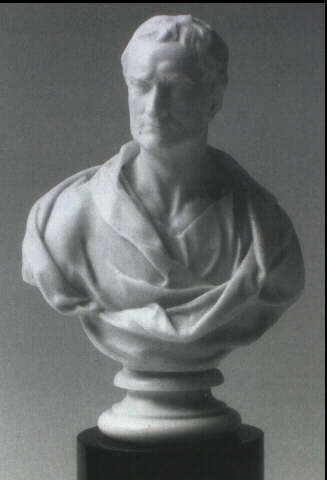 Head and Shoulders bust of Isaac Newton Ivory miniature, original by Roubilliac
The Cheverton Reducing Machine carved miniature copies from ivory, plaster or alabaster. In some cases a plaster mold would be made to create a series of multiple miniatures. Cheverton patented his machine in 1844, and publicized it at the 1851 Great Exhibition. Cheverton won a gold medal for his alabaster copy of "Theseus", which belongs to the Elgin collection of the British Museum.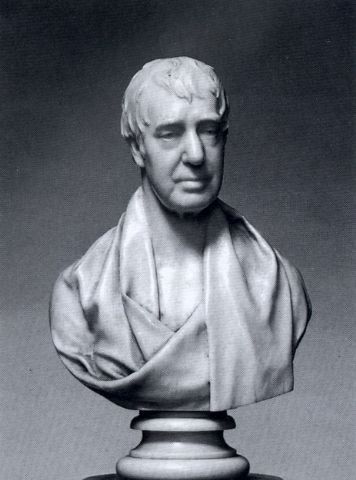 Bust of Lord Thomas Erskine, Lord Chancellor Ivory (12 x 0 in. / 30.5 x 0 cm). 1800 - 1825
Cheverton's machine put classical sculptures into the homes of everyday people. Cheverton helped to popularize important figures from mythology, royalty, science and literature.
Cheverton's ivory miniatures are now in important museums and collections across Europe and the United States. While other artists have made ivory miniatures, Cheverton's are among the most valuable. Do you think you own a Victorian, ivory sculpture by Benjamin Cheverton? Contact us. We are the ivory experts.
---