Do you think that you may own an ivory sculpture by Francois Duquesnoy? We authenticate, appraise, research and issue certificates of authenticity (COA) and provide consultations for all ivory sculptures by Francois Duquesnoy.
Duquesnoy was a renowned sculpture in marble and bronze, well-regarded for his carved ivory plaques. He was born in Brussels, Belgium in 1594. His nickname was Il Fiammingom, reflecting his Flemish background. His father sculpted the Mannekin Pis fountain in Brussels and was court scuptor to the monarchs of the Low Countries during the early seventeenth century.
While studying in Rome, Duquesnoy roomed with Nicholas Poussin, the French painter.
Duquesnoy's two best known marble works are in Rome: (1) the statue of Saint Susanna (1629) at the church of Santa Maria di Loreto at the entrance to Trajan's Forum. (2) Saint Andrew a the Crosssing of Saint Peter's (1629-33)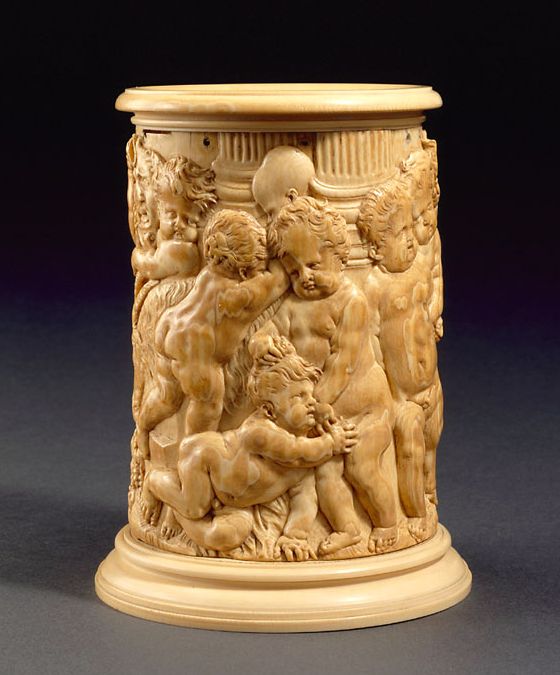 Duquesnoy, cylinder of ivory, depicting a bacchanal, Seventeenth century, 18.8 cm high; 14 cm in diameter; Rothschild Collction, musée de Cluny, Paris.
Duquesnoy was particularly struck by the work of Titian. He worked with Bellinion many designs, and documentation shows that he did the angels with garlands in St. Peter's by himself.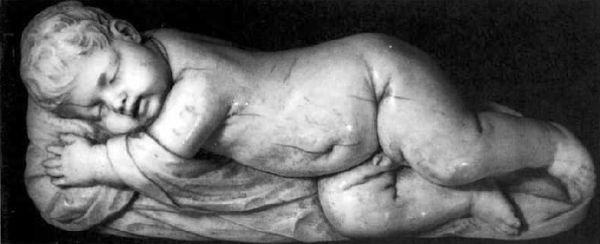 François Duquesnoy, Child Asleep, similar to his characteristically pudgy putti, resemble those of Rubens, Seventeeenth century, 15 cm.; Louvre. Paris.
His roomate Poussin recommended him as court sculptor to Louis XIII, the king wanted to start a royal academy of sculpture in Paris. He died in 1643 as he was about to set sail from Livorno, Italy for Paris. His two most prominent student were his brother Jerome and Artus Quellinus, who established a sculpture academy in Amsterdam.


 Duquesnoy, Baccanalian Scene, (1625) British Museum, London.
Works by Duquesnoy were commissioned by a prominent Italian collector of antiquities: Vincenzo Giustianiani. Duquesnoy's sculptures were also collected by Francois Girardon, Louis XIV's official sculptor.. Do you think you own an ivory sculpture by Duquesnoy? Contact us. We are the ivory experts.
---