Austrian ivory carver
Do you think that you may own an ivory work by Ignaz Elhafen? We authenticate, appraise, research and issue certificates of authenticity (COA) and provide consultations for all ivory works by Ignaz Elhafen.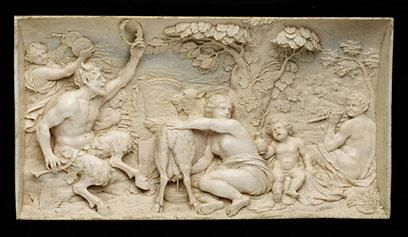 Jupiter being Nurtured by Goat Amalthea. C. 1700.
Ignaz Elhafen was born in Innsbruck (Austria) where he also received his artistic training. Between 1675 and 1680 he took to the road as a journeyman and on this journey he has been in Rome. Later he moved to Vienna, where he probably entered the service of Prince Johann Adam Andreas I. of Lichtenstein. In 1703/04 he moved to Düsseldorf (Germany) to the court of Johann Wilhelm.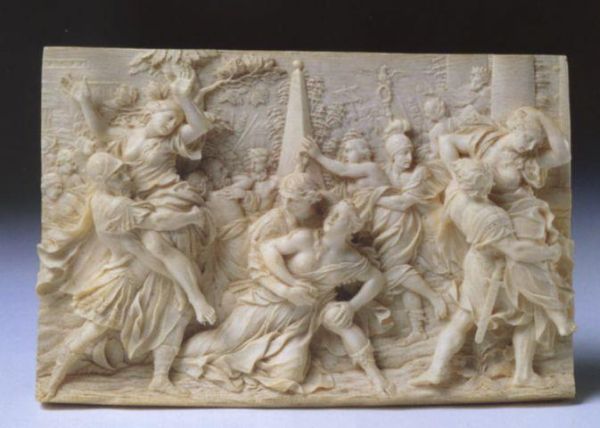 The Rape of the Sabine Women. C. 1680/90. 12,5 x 19 x 2,8 cm ( 4,9 x 7,5 x 1,1 in.).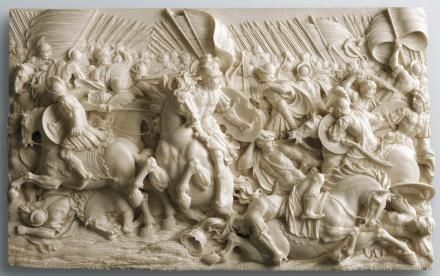 Scene from Roman Wars. C. 1680/90. 14 x 23 cm. Lichtenstein Museum. Vienna. Austria.
Ignaz Elhafen created mainly reliefs. He was concentrated on a few main themes: mythological episodes, battle scenes from antiquity and scenes of the Old Testament. Also he produced some sculptures.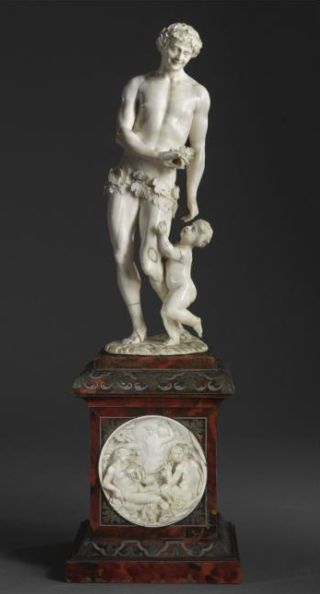 Bacchus and Child. C. 1700. Height overall. 15 3/8in. ( 39 cm) .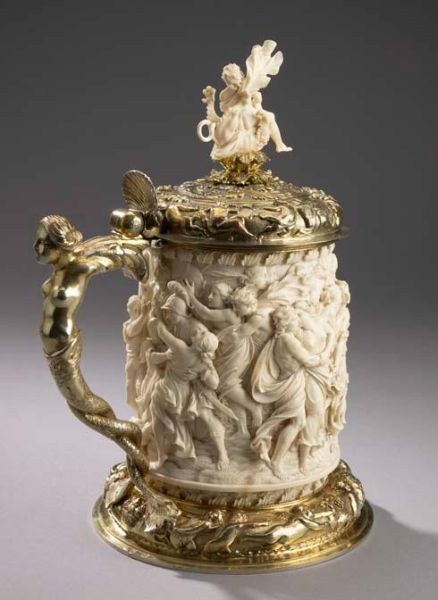 Tankard. The Abduction of the Sabine Women and Samson and the Lion. 1697. The Thomson Collection.
Ignaz Elhafen ivory-works are located in museums and private Collections and are highly acted in the world. Do you think you own a work by Ignaz Elhafen? Contact us. We are the ivory experts on Ignaz Elhafen.
---