German ivory carver
Do you think that you may own an ivory carving by David Heschler? We authenticate, appraise, research and issue certificates of authenticity (COA) and provide consultations for all ivory carvings by David Heschler.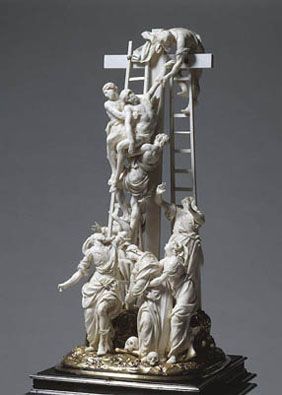 Adaptation of Ruben's "Descent from the Cross"
David Heschler was a prominent German ivory and wood-carver born in Memmingen, Germany. Heschler belonged to a large group of sculptors who were active in southern Germany and Switzerland. Heschler came from a family of carvers and studied with his father, Sigmund Heschler. The father and son team collaborated on several pieces, including figures installed on the high altar of the former Klosterkirche at Buxheim, near Memmingen, Germany. The altar- pieces were influenced 16th-century Italian sculpture.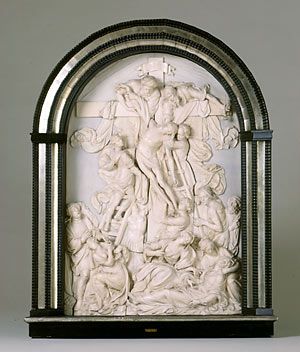 The Deposition, circa 1660 (silver, ivory, ebony)
Heschler worked during the 17th century, while Baroque, ivory pieces were of high fashion in European society. While many artists used the ivory tusk, Heschler led some of the most respected carvers in Ulm, Germany. The group signed their work with a silver stamp, which contained an illustration of Ulm.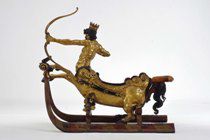 Kentauren Carriage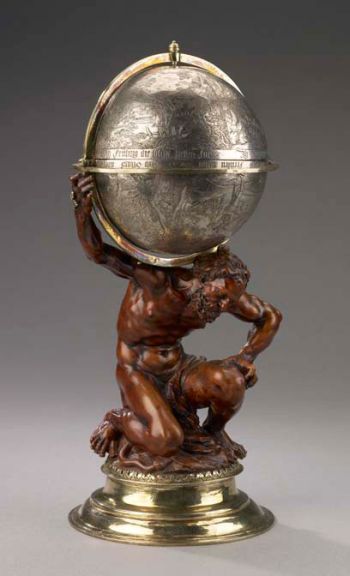 Hercules Supporting Heavy Spehere (boxwood, silver)
The work of Heschler was originally purchased by the Queen Christina, and was eventually passed down to the Queen Dowager Hedvig Eleonora. In 1763 the National Museum in Germany purchased a piece by Heschler, which had been possessed by the Lovo church.
Heschler's work is extremely detailed and virtuous. Many of his carvings were direct copies of paintings, such as Ruben's "Descent from the Cross". Heschler tended to focus on religious and classical themes in his work.
Do you think you own an ivory carving by David Heschler? Contact us. We are the experts on David Heschler.
---