German ivory sculptor
Do you think that you may own an ivory work by Ernst Kehrer? We authenticate, appraise, research and issue certificates of authenticity (COA) and provide consultations for all ivory works by Ernst Kehrer.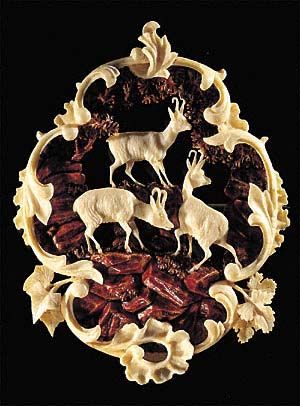 Brooch
Ernst Kehrer was one of the most popular carvers of ivory-jewelry. His favour themes were deer, dogs and horses, which he devised masterlfully. His brooches of hunt has been popular especially in the middle of the 19th century.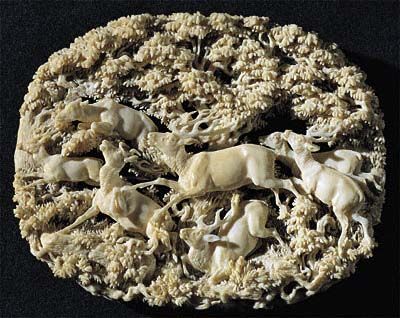 Flight of deer
Kehrer`s brooches are devised extremely filigran with borders of rocaille. His descriptions are depicted dynamic and eventful.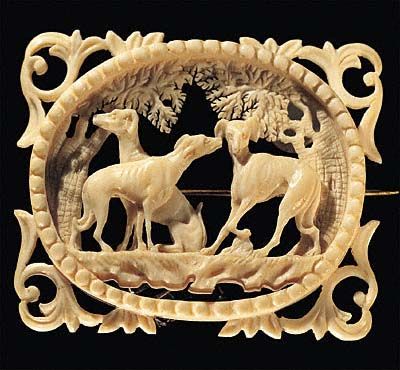 Brooch with staghounds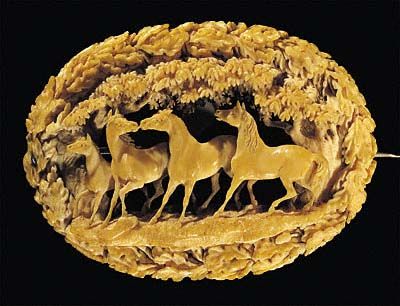 Brooch with horses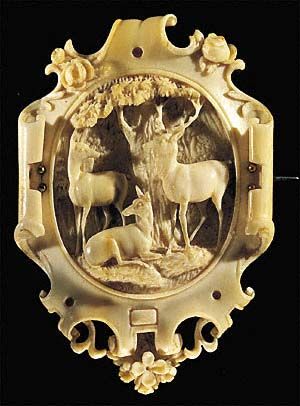 Brooch with deer
Ernst Kehrer is regarded as one of the leading ivory carvers of ivory-jewellery. His ivory works exerted a great influence on the works of other contemporary ivory carvers. Do you think you own a jewellery by Ernst Kehrer? Contact us. We are the ivory experts on Ernst Kehrer.
---