German ivory carver
Do you think that you may own an ivory carving by Adam Lenckhardt? We authenticate, appraise, research and issue certificates of authenticity (COA) and provide consultations for all ivory carvings by Adam Lenckhardt.
Adam Lenckhardt is an important German ivory carver. Lenckhardt was an official sculptor of the court, under Prince Karl Eusbius of Lichtenstein in Vienna. It is believed that Lenckhardt studied in Italy, where he was inspired by sculpture from classical antiquity and Renaissance artists. The traditional Italian carving techniques are highly evident in Lenckhardt's work. Lenckhardt's carvings are incredibly meticulous and detailed. It is clear that Lenckhardt made stylistic decisions based on the particular grain ad shape of the ivory piece he was working with.
Neptune is one of Lenckhardt's best-known pieces. Neptune is depicted calming the sea, symbolized by the wild-eyed dolphin. The anatomical accuracy of the figure, the stylized body hair, and folds of skin are characteristic of the northern carving tradition in which Lenckhardt was trained. The exact date Neptune was carved is not known; however, it is believed to be from the mid-17th century. The piece is carved from Austrian ivory and measures twenty-six centimeters in height.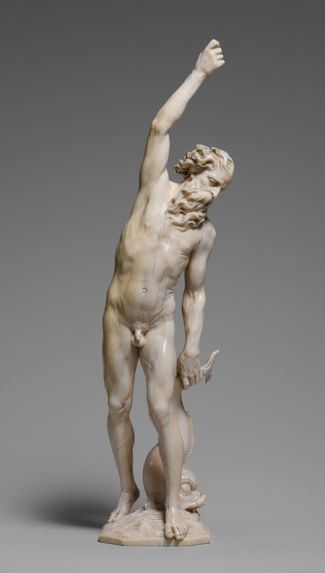 Neptune (view 1)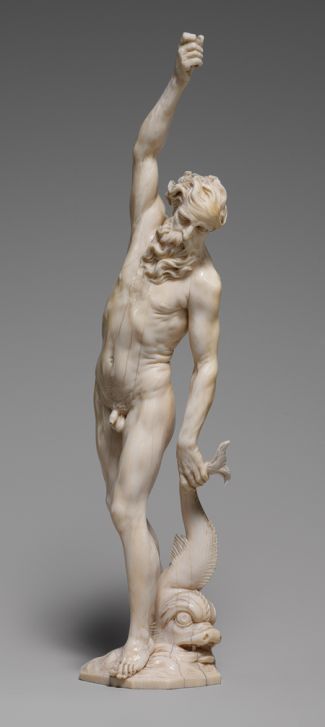 Neptune (view 2)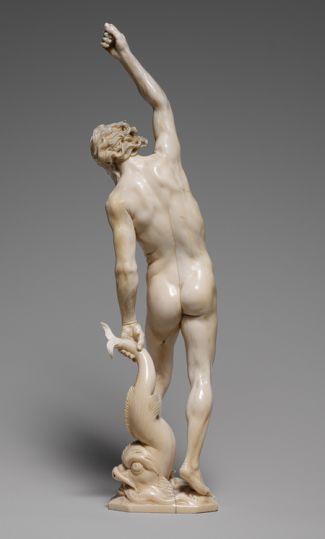 Neptune (view 3)
Another well-known piece by Lenckhardt is the ivory relief entitled, Lamentation Beneath the Cross. The relief was carved in 1632 from a piece of Italian ivory, measuring 27.6 by 14.6 centimeters. Lamentation Beneath the Cross was originally part of a diptych, gifted to a young nun.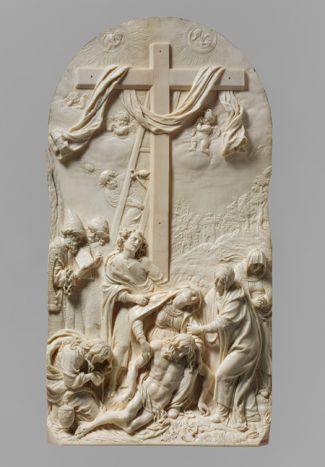 Lamentation beneath the Cross (view 1)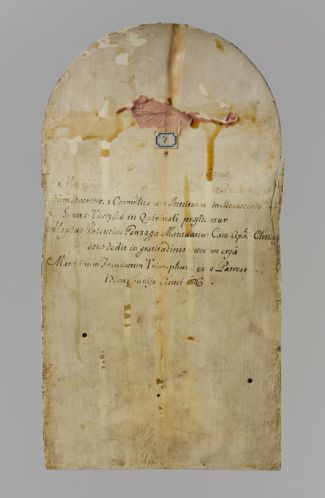 Lamentation beneath the Cross (view 2)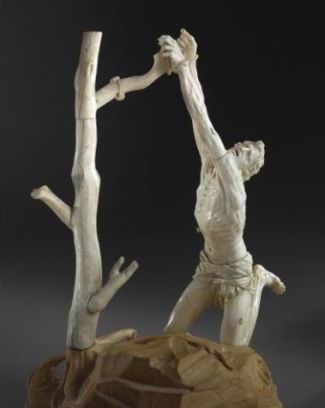 St. Sebastian. C. 1642.



Venus and Amor. C. 1640. Collection: Kunstkammer Würth. Collection Würth.
The work of Lenckhardt is now is museums, as well as private and royal collections throughout Europe and the United States. Lenckhardt's carvings represent an epic time in European ivory work. Do you think you own an ivory carving by Adam Lenckhardt? Contact us. We are the ivory experts on Adam Lenckhardt.
---