Diptych Dials
Do you think that you may own an ivory sundial from Nuremberg, Germany? We authenticate, appraise, research and issue certificates of authenticity (COA) and provide consultations for all ivory carvings from Nuremberg, Germany.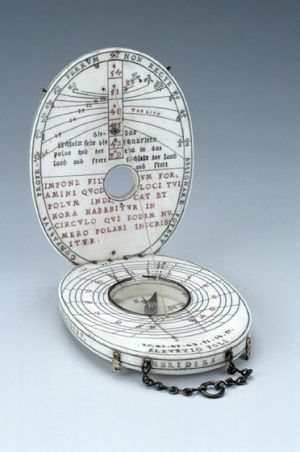 Diptych Dial, attributed to Hans Tucher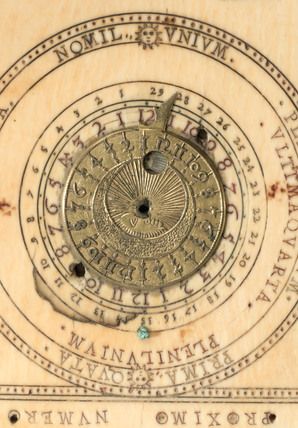 Diptych Dial, attributed to Hans Tucher


The Ivory Turning Workshop in Nuremberg, Germany is known for its production of sundials. The devices, known as diptych dials, were widely produced in Nuremberg during the 16th and 17th centuries. The Diptych dials were important for their portability and intricacy. The dials were carved from ivory and adorned with brass pieces. Wealthy Europeans and royalty used the pocket-sized sundials to tell the time.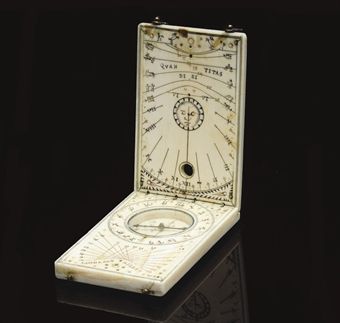 Diptych Dial
The Diptych dials contained a magnetic compass, which established an alignment between north and south. The diptych dials are sometimes referred to as astronomical compendiums. In either case, the devices are made in the form of a folding tablet, utilizing a string gnomon, or indicator.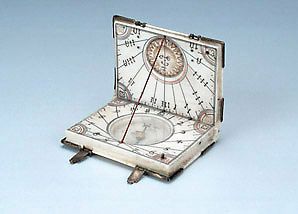 Diptych Dial, attributed to Hans Troschel
The Diptych dials were sometimes adorned with vignettes and putto, or cherubs, resting on a skull. This design symbolized the presence of death. Another common symbol was a sandglass, which indicated the passing of time.
The Nuremberg ivory turners often inscribed the diptych dials with Latin phrases. A common phrase was, "Hora Fvgit Mors Venit", which signifies "Time runs away, death comes".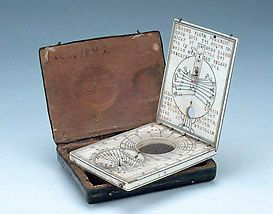 Diptych Dial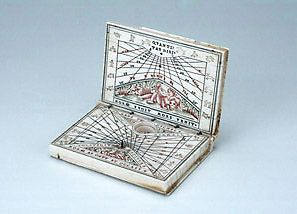 Diptych Dial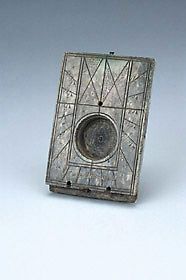 Diptych Dial
While variations of sundials have been created for centuries, not many other generations have been made from ivory. The Nuremberg diptych dials continue to be valued by private and museum collectors. Do you think you own an ivory, diptych dial? Contact us. We are the ivory experts.
---