Bavarian ivory sculptor
Do you think that you may own an ivory sculpture by Balthazar Permoser? We authenticate, appraise, research and issue certificates of authenticity (COA) and provide consultations for all ivory sculptures by Balthazar Permoser.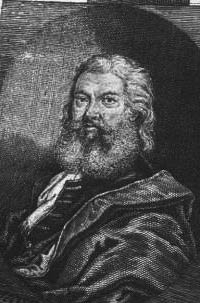 Portrait of Balthazar Permoser, engraving

Balthazar Permoser was an extraordinary sculptor who had a fervent creative energy. His works range from large-scale sculpture to small, delicate ivory pieces. He worked from the late Baroque period to the early Rococo period and was among the principal sculptors of his time.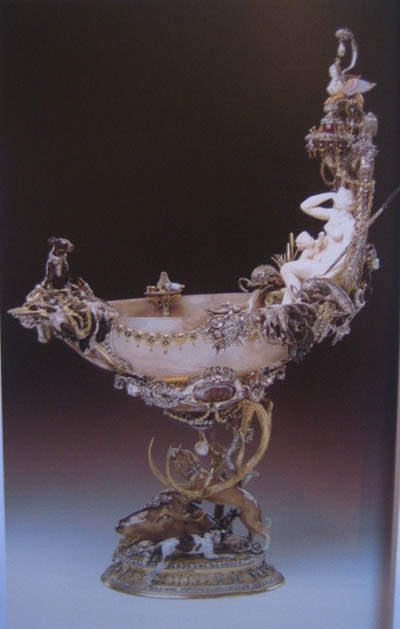 Bath of Diana, (Johann Melchior Dinglinger) Ivory Details by Balthazar Permoser, 1701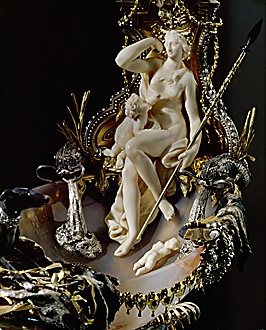 Detail of Bath of Diana, ivory, 1701
Permoser was born in Traunstein, Bavaria. He was trained in Salzburg in the workshop of Wolf Weissenkirchner the Younger, and in Vienna, where he trained in ivory sculpting. In 1675, Permoser left Vienna to travel to Florence to work for Giovanni Batista Foggini and studied the work of the Baroque and Renaissance artists.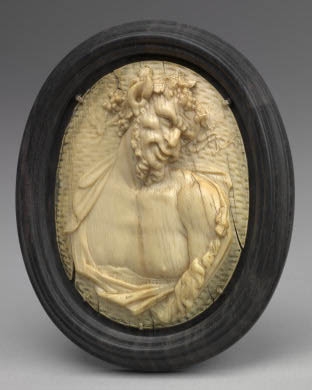 Grinning Satyr, ivory, circa 1710
In 1689, he left Italy to become a Court Sculptor for Augustus the Strong in Dresden where he worked in partnership with Johann Melchior Dinglinger, the Court Jeweler. With the goldsmith Dinglinger, Permoser created several small-scale works. Permoser also produced many models that served as precursors to porcelain figurines made at the royal Miessen porcelain and stoneware factory. There is an excellent collection of Permoser's work at the Green Vaults in Dresden.


Hercules and Omphale, ivory, 1690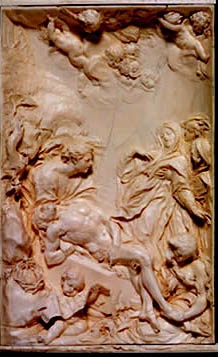 The Entombment, ivory relief, 1677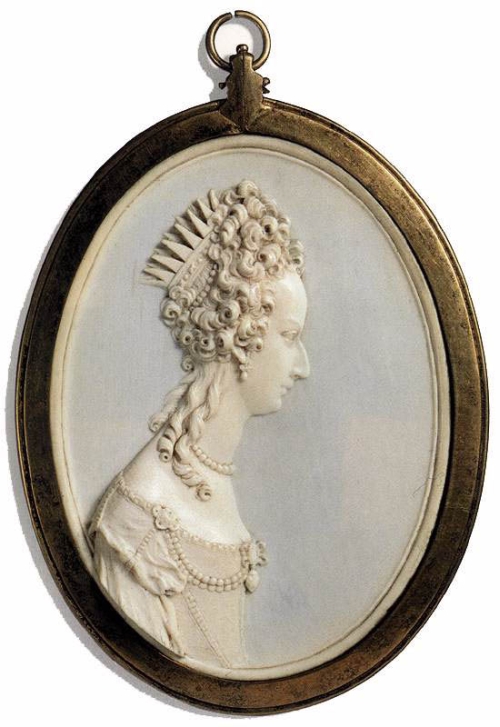 Portrait of Princess Violante of Bavaria, Ivory Relief, 1689, 10.5 x 7.8 cm
Permoser was the official court turner for the Grand Prince Ferdinando de' Medici. This ivory, portrait medallion by Permoser was a gift to the prince before he married the Princess Violante of Bavaria. During his 14-year stay in Florence, Permoser made many ivory works for the Grand Prince.
Permoser was powerfully influenced by Bernini, but also by Andreas Schluter and other northern colleagues. He later incorporated elements of Classicism into his sculpture.
---