Northern Italian ivory sculptor
Do you think that you may own an ivory sculpture by Francesco Tanadei? We authenticate, appraise, research and issue certificates of authenticity (COA) and provide consultations for all ivory sculptures by Francesco Tanadei.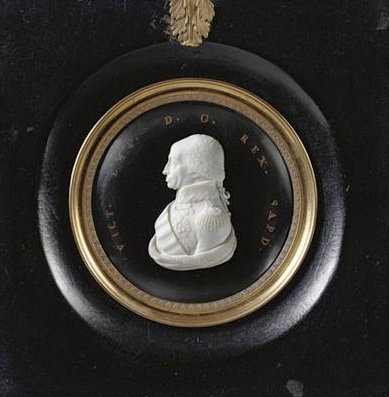 Small profile looking left, ivory micro carving, 19th century, 12.7 cm x 12.7 cm

Francesco Tanadei was born in Locarno, Switzerland in 1771 and died in Turin, Italy in 1828. Sometimes the first letter of Tanadei's name, "T," is replaced with a "C," and is read "Canadei." He was introduced to sculpture by Antonio Pelleago. He worked with Giuseppe Maria Banzanigo Bellinzona, and it was with Bellinzona that Tanadei was introduced to micro carving and became skilled at wood and ivory carving. Bellinzona and Tanadei would share projects, Bellinzona doing the wood carving, and Tanadei the ivory carving. All of the known micro carvings by Tanadei have dark-stained wood bases. One of his masterpieces was a relief portrait of Camillo Borghese. He also made portraits of Napoleon, Pope Pio VII, and the Italian king, Vittorio Emmanuelle I.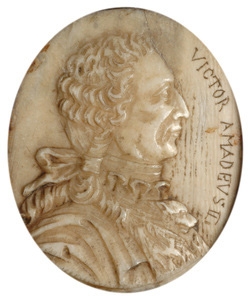 King Victor Amadeus II, ivory micro carving, 6.2 cm x 5.2 cm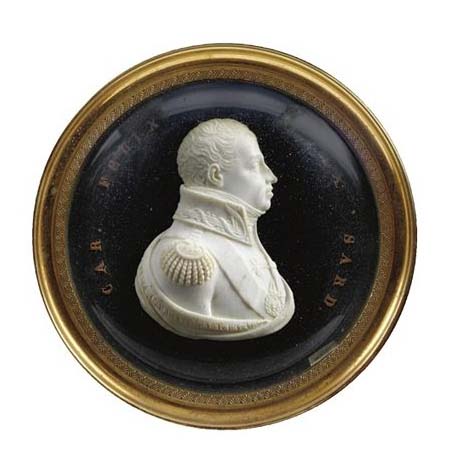 Carlo Felice, King of Sardina, ivory micro carving, circa 1820, 12.9 cm x 12.9 cm
Tanadei exhibited 30 objects at the 1805 exhibition in Turin, of which Napoleon I and Empress Josephine were participants. Among these carvings were solid wood and turned ivory snuffboxes. On the cover of these snuffboxes were ivory relief portraits in the form of busts enclosed in glass domes. One such snuffbox contained a relief portrait of Napoleon in profile to the left.
Tanadei also exhibited ivory murals with mythological motifs at Turin, which were popular during an earlier art period. He also did a large amount of carvings of flower arrangements that were used in jewelry.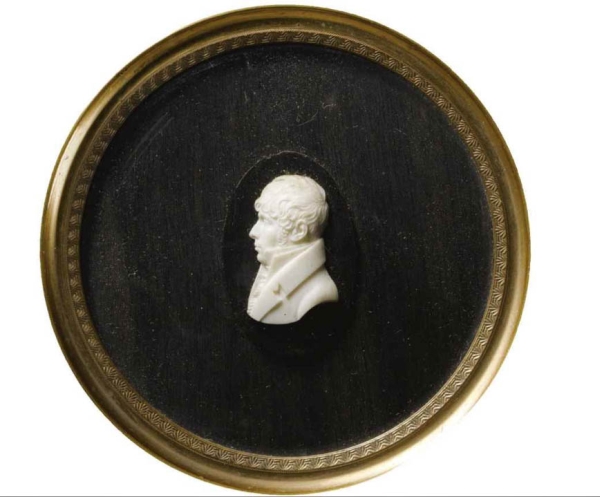 Relief of a Gentleman, ivory micro carving, late 18th, early 19th century, 12.5 cm x 12.5 cm
In 1809, Tanadei exhibited at the Academy of Sciences in Turin, earning him the 1812 "wood and ivory artist of his Majesty the Governor General, Prince Camillo Borghese." In 1816, he was named wood and ivory carver to King Victor Emmanuel I. In 1819, Tanadei participated in the Paris Salon where he again exhibited some of his micro carvings and was honored with many awards.
Tanadei did micro-work until he was about 30 years old, then his vision began to diminish rapidly, which made carving microscopic details too difficult.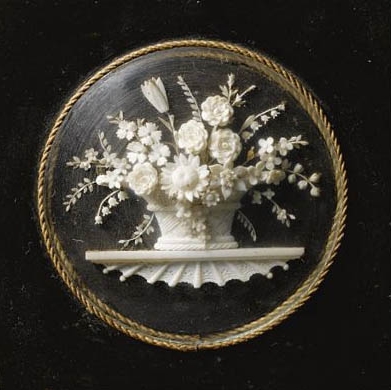 Floral Bouquet in a Straw Basket, ivory micro sculpture, 8 cm by 8cm, late 18th-early 19th Century
Typical of Tanadei carvings are arrangements consisting of tiny, ivory flowers. These carvings were created as independent artworks, or for jewelry. He created miniature, silhouette portraits and reliefs until his death in 1828. Some of Tanadei's designs were translated into smaller versions in gold or silver and covered with glass. A set of floral jewelry medallions by Tanadei is on display in Turin. This set consists of a brooch, a pair of earrings, a three-piece buckle, and a necklace consisting of 14 medallions.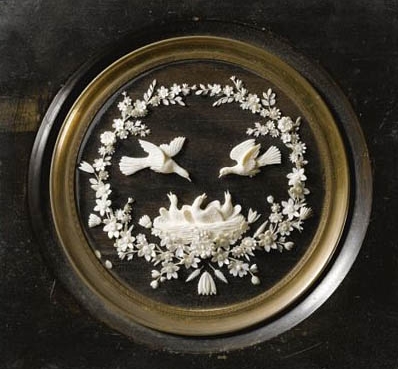 Allegory of Love with Two Doves, ivory micro carving, late 18th-early 19th century, 14.5 cm x 14.5 cm
A similar jewelry set is part of the Bullock collection at the Bristol Museum and Art Gallery. It consists of a necklace of nine large oval medallions, two bracelets, and a buckle of three ovals. There are also gold versions in filigree. Some other themes of Tanadei's carvings are pigeons, musical instruments, putti, mythological figures, and religious figures.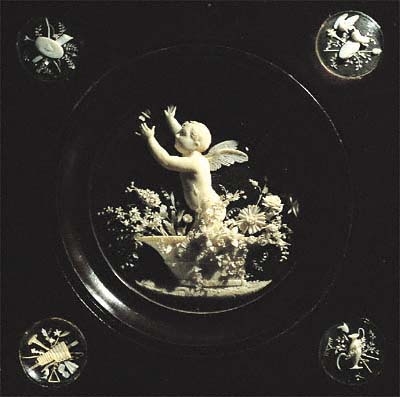 Putti Snatching a Butterfly, Standing in a Crater Vase of a Bouquet of Flowers, ivory micro carving, diameter of roundel 7cm, length of the plastic chamber frame is 12 cm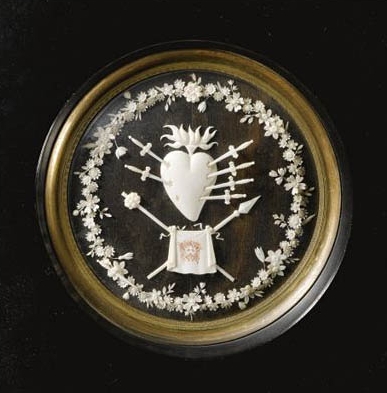 Heart with swords, ivory micro carving, late 18th-early 19th century, overall 15 cm x 15 cm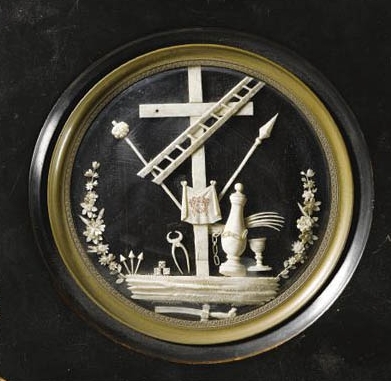 Instruments of the Passion, late 18th-early 19th century, overall 15 cm x 15cm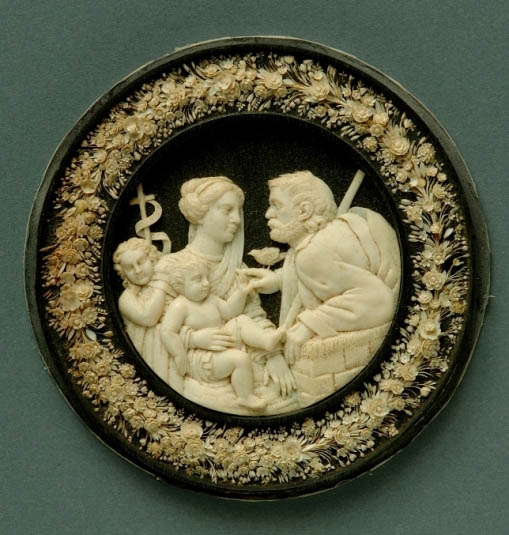 Virgin with Child and San Giuseppe, ivory micro carving, 21 cm x 21 cm
---